EVENT FINISHED: DOWNLOAD PRESENTATION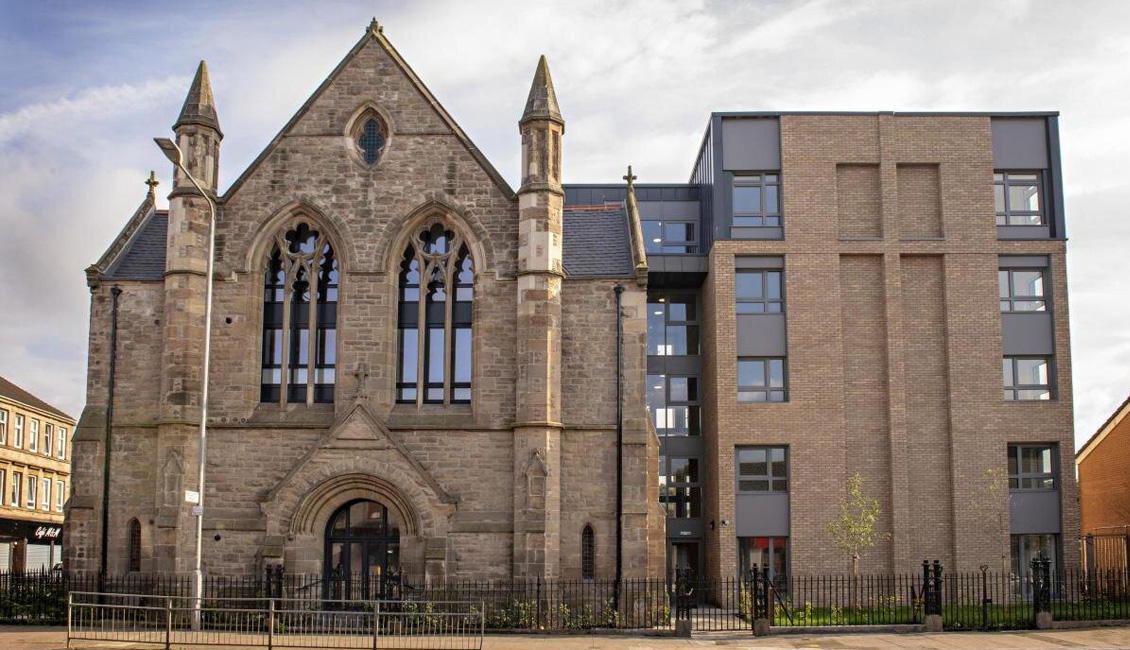 NOTE: You can download a presentation from this show here.
In the final show of the Green Home Festival, architects explained what happens to churches and community halls at the end of their working lives and how they can be converted into energy efficient social housing.
Experts from Page\Park architects took to the stage first, where they explained the challenges of marrying old with new to achieve 'passivhaus' standards.
They revealed details of the first social housing built to such standards in Glasgow, and went on to share their experience in developing retrofit plans for the conversion of existing buildings for housing, with a focus on the delivery of low-energy and zero carbon strategies.
This was followed by a presentation from Eco Congregation Scotland, who outlined the many issues found in church buildings while seeking to reduce carbon. They also give an overview of their own 'greening' strategy for such structures.