EVENT FINISHED: DOWNLOAD PRESENTATION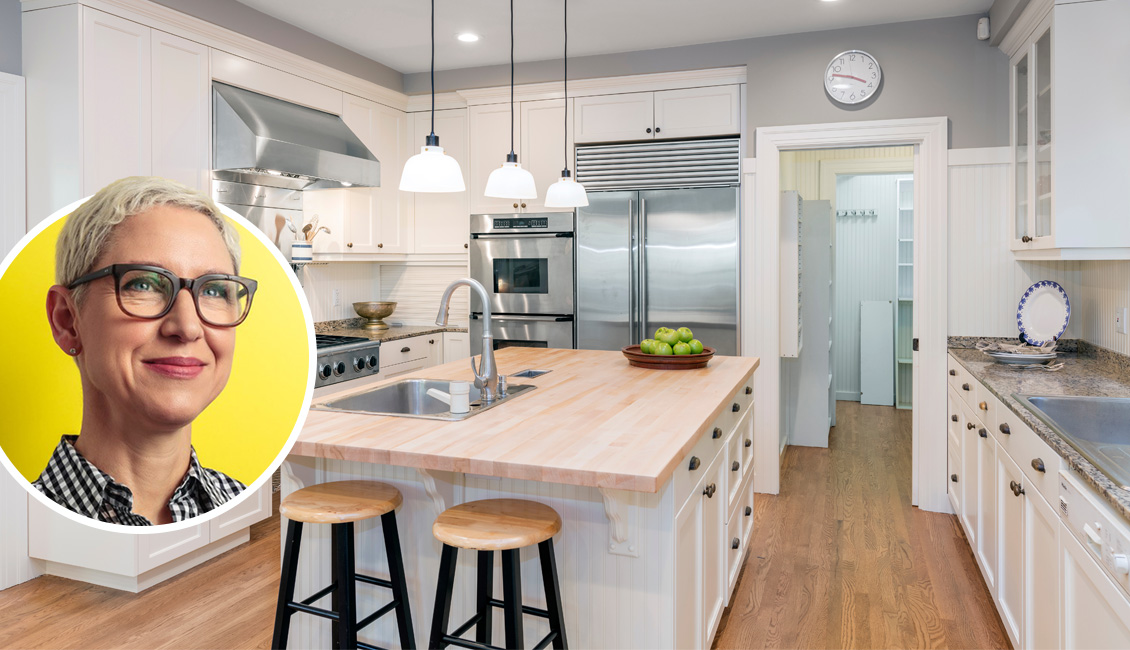 NOTE: You can download a presentation from this show here.
The first show of the 2023 Green Home Festival featured a very special guest – television presenter and Influencer of the Year Anna Campbell-Jones.
The host of Scotland's Home of the Year took to the stage in Edinburgh as this show focused on three vital areas that could help make your kitchen greener:
Kitchen units: How to use sustainably sourced materials, e.g. recycled plastic handles, and how to approach the 'green' disposal of your old units. Anna is a firm believer that 'fast fashion' must come to an end and talked about alternative approaches to the whole concept of what we mean by 'getting a new kitchen'.
Water efficiency: Around 20% of the average household's heating bills are spent on heating water, highlighting the importance of using appliances and fittings that use water more efficiently. Brian McCarthy, Economic Demand Manager at Scottish Water, emphasised the true value of the water we use every day from both a financial and environmental standpoint. Discussions demonstrated how small behavioural changes, leak-free installations and water efficient fittings and appliances can significantly reduce both a home owner's carbon emissions as well as their energy costs.
Electrical efficiency: The electrical perspective on kitchen equipment, with advice on the design and location of appliances, essential certification and what to consider when upgrading a consumer unit.
As well as Anna, delegates had the chance to quiz the experts from SNIPEF, Scottish Water, SELECT and FMB member James Alan Construction, who shared their first-hand knowledge and advise on what to consider when planning your kitchen.