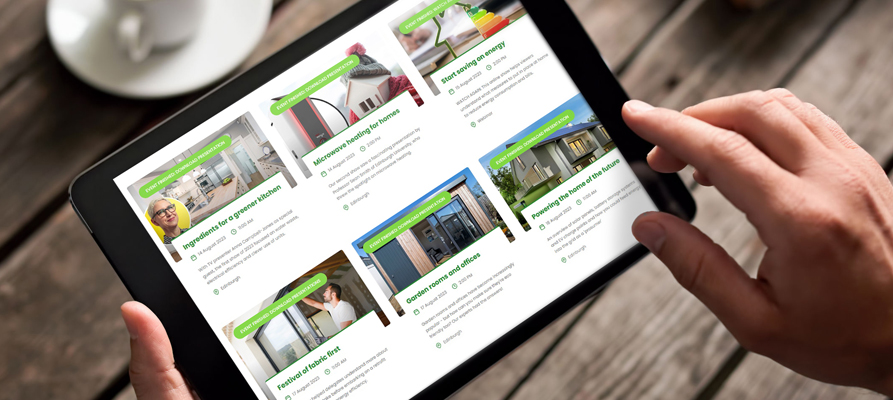 Presentations from the second Green Home Festival are now available to download, allowing low-carbon enthusiasts to access the wealth of expert eco advice and information discussed during the week-long event.
Resources have been shared from most of the 10 in-person sessions that were hosted from 14-18 August by the Construction Industry Collective Voice (CICV) as part of the Edinburgh Festival Fringe, with the webinar also available to watch again.
Free open source information is now available from the following shows:
Ingredients for a greener kitchen
With TV presenter Anna Campbell-Jones as special guest, the first show of 2023 focused on water waste, electrical efficiency and clever use of units. Download a PDF here.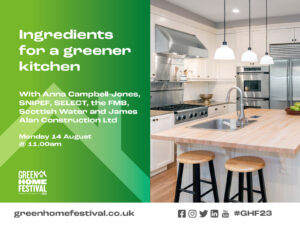 Future microwave heating for homes
Our second show saw a fascinating presentation by Professor Sean Smith of Edinburgh University, who threw the spotlight on microwave heating. Download a PDF here.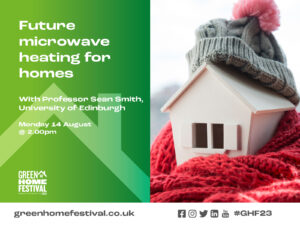 Start saving on energy
This online show helped viewers understand what measures to put in place at home to reduce energy consumption and bills. Watch the webinar again here.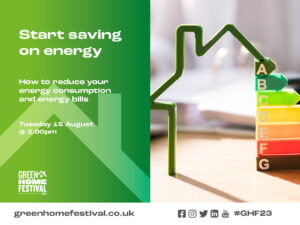 Festival of fabric first
This sold-out show helped delegates understand more about what steps to take before embarking on a retrofit project to improve energy efficiency. Download PDFs from the event here and here.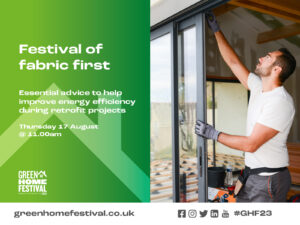 Garden rooms and offices
Garden rooms and offices have become increasingly popular – but how can you make sure they're eco friendly too? Our experts had the answers! Download a PDF here.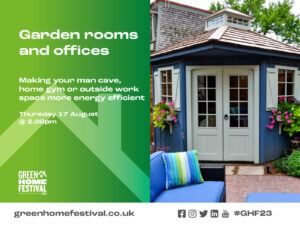 Powering the home of the future
An overview of solar panels, battery storage systems and EV charge points and how you could feed energy into the grid as a 'prosumer'. Download a PDF here.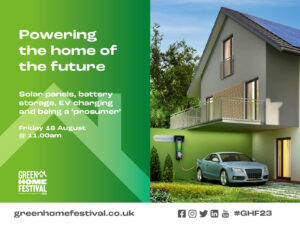 Giving churches new life
What happens to churches and community halls at the end of their working lives and how they can be converted into energy efficient housing. Download a PDF here.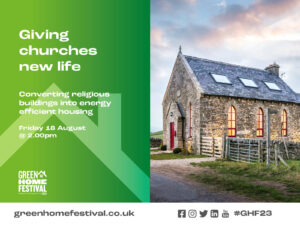 The 2023 Green Home Festival was launched on Monday 14 August by Minister for Housing Paul McLennan, who told guests: "Events such as the Green Home Festival can play a huge part in increasing understanding of the changes we need to see in our building stock and of zero emissions heating systems in Scotland."
Scotland's Home of the Year judge Anna Campbell-Jones also took centre stage on the opening day to discuss how to make kitchens more eco-friendly, with contributions from Scottish Water, SNIPEF and Scotland's largest construction trade association, SELECT.
Other sessions which drew crowds to the Scottish HQ of the Royal Institution of Chartered Surveyors (RICS) in central Edinburgh included shows on garden rooms and offices, options for hybrid heating, community heat networks and powering the home of the future.
As well as CICV members, guest speakers included representatives from Built Environment – Smarter Transformation, Home Energy Scotland, Page\Park architects, the University of Edinburgh, Worcester Bosch and Edinburgh Napier University.
The festival is the latest in a string of practical and constructive initiatives launched by the CICV since its creation at the start of the pandemic in March 2020.
Made up of 28 trade associations, professional services bodies and companies, it has maintained a steady supply of information and practical advice to the sector as well as carrying out surveys, producing animations and posters, hosting webinars and maintaining close dialogue with Scottish Government ministers.